Joyetech Exceed Edge – winning the all-in-one race (well, almost)
Trend for closed systems resumed Eleaf with its iCare. It happened in the year 2017 – since then, the bumps came out more and more. Now Joyetech has released Exceed Edge, which will definitely replace its predecessor.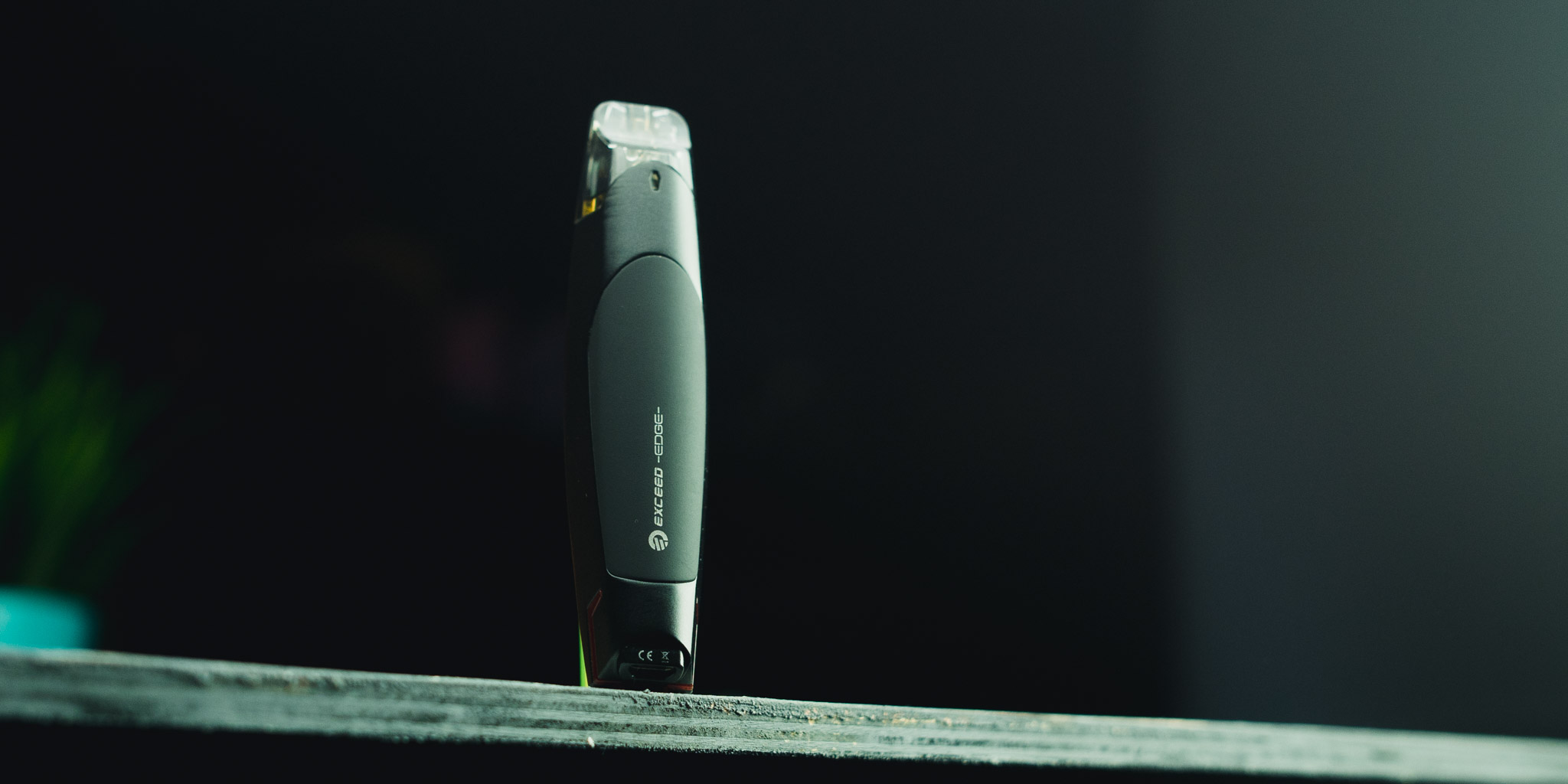 Exceed Edge comes in a transparent tube. Inside there is everything you need: a device, two evaporators, a USB cable, spare parts and a little waste paper. You can add except that a vial with 20-30 milliliters of high-nicotine fluid.
Exceed Edge is all rounded, like modern cars with "improved aerodynamics", and made of aluminum. A black version has arrived in ViVA la Cloud: the device button is painted with soft-touch coating – with the other colors, the feeling of high cost and solidity will disappear.
The device is very well made. Unlike competitors, who cease to "fry", then flow, then crumble when falling, Joyetech product works fine even after 10 drops on a tile. He is going as before, the cartridge falls into place without any problems.
Exceed Edge lasts a long time: the battery capacity is almost 2 times more than in Von Erl My. On one charge, you can evaporate somewhere two milliliters. And if you connect to a USB port, you can forget about the battery at all: the device supports Pastra.
The main innovation of Exceed Edge is the vaporizer. Here, unlike competitors, it is screwed into a cartridge, and does not form a single whole with it. This gives immediately 2 big plus. Firstly, one evaporator will certainly be cheaper than the "cartridge + vaporizer" kit. Secondly, the evaporators of the device live for 2 weeks, which is equivalent to about 20–25 ml of high nicotine liquid.
Refueling Exceed Edge striking simplicity. It is enough to reach and turn the cartridge, pull out the valve and squeeze out the liquid. The evaporator is also easy to change. The cartridge comes from the battery pack. The contact pad is unscrewed from the cartridge, the old evaporator is removed. New – twists and soaked with liquid.
By Exceed Edge, of course, you can find fault. Firstly, during prolonged soaring, condensate accumulates at the tip of the mouthpiece. This is not very pleasant, but as far as the author is aware, no one has yet won the problem. Secondly, there is no puff sensor – you have to press a button. For me, this is absolutely not critical, but the button can only push people away from people who quit smoking.
Now It's Available :
Hot Sale Recommendation:
---
---