And on dude igrets: Marquee Mod System from Limitless Mod Co
Limitless introduced the Marquee Mod System. In a multifunctional box mod that can work with atomizers of three formats: external, embedded and "closed".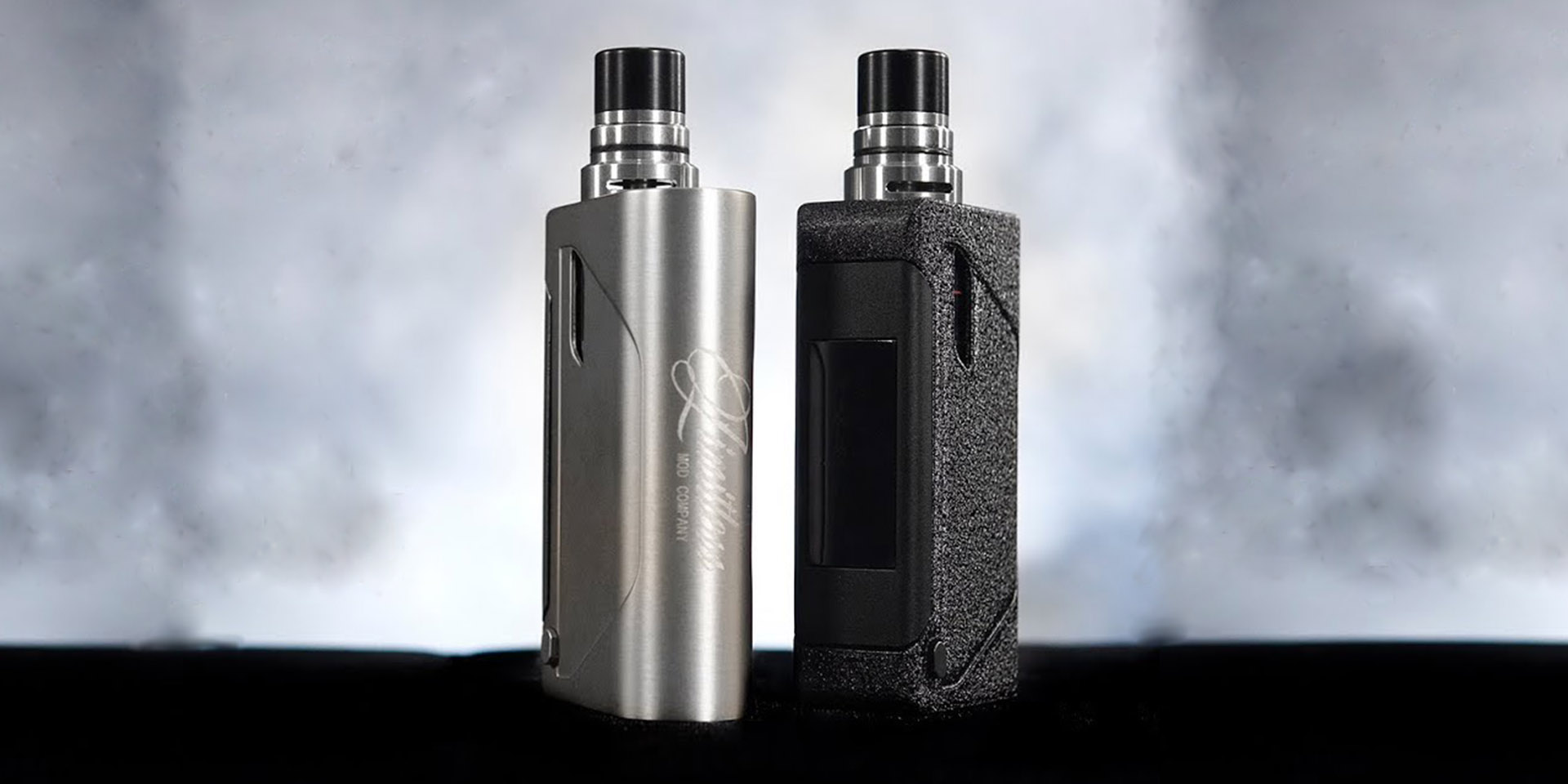 On November 22, Limitless introduced Marquee Mod System in its instagram . Box mod body is made of stainless steel. Power control buttons are located on the bottom of the case, on opposite sides. Also on the sides put a small "window" through which you can monitor the level of the remaining liquid. The front side was taken under the display and a large fire button. At the bottom – USB-port. Inside they put the built-in 1800 mAh battery. Maximum power – 80 watts.
Marquee Mod System is able to work simultaneously with three types of atomizers: built-in, external and "closed". The first one is a clearomizer with upper adjustment of the blower, which is inserted into the case and fixed with the help of a magnet. External atomizers can be installed using a special adapter, which "raises" the connector to the landing pad. "Closed" cartridges, as well as built-in atomizers, are inserted into the mod body.
The Marquee Mod System comes with an atomizer, two replaceable evaporators, an adapter for "external" atomizers, a USB cable and instructions.
Main characteristics:
Size – 100 to 48 to 22 mm

Weight – 199 gr

Maximum power – 80 watts

There is a bypass mode

Built-in 1800 mAh battery

Tank capacity – 2 ml

Tank diameter – 19 mm
Now It's Available :
Hot Sale Recommendation:
---
---